COMPANY PROFILE
---
We VALUE your Health, We CARE for your Life!
ValuCare is a Managed Care Company established by a group of medical practitioners with a commitment to provide comprehensive health care through outpatient consultation and hospitalization benefits packaged and accessed via its network of health care providers and facilities.

Since its inception in 1997, it has grown to become one of the leading Managed Care Companies in the Philippines. From an initial team of 40 employees, ValuCare now employs more than 300 service-oriented personnel to serve its planholders nationwide. Branch offices have been established in Cebu, Iloilo, and Davao to meet the needs of its ever-expanding client base.


ValuCare's success is attributed to its objective of providing "HealthCare You Can Count On". It boasts of having one of the highest renewal rates in the industry, a key factor in its steady and sustained growth. It is this service-oriented commitment that has become ValuCare's principle, a legacy that our growing number of satisfied clients has come to expect and trust.
MISSION
We commit . . .
To provide affordable quality health care and promote the well-being of our plan members
To determine risks and rewards to foster harmonious alliances and keep our providers and intermediaries abreast with the latest tools and approaches in assessing quality in managed care.
To develop opportunities for personal and professional growth of our employees to improve their quality of life.
To ensure fair returns of investment to our shareholders.
To lead in uplifting the industry's standard through innovative strategies, health reform efforts, research and technology
To contribute to the socio-economic progress of the nation through a healthy citizenry
VISION
To be the number one managed care organization in the Philippines, globally competitive in providing holistic care with compassion to the Filipino people.
---
MANAGEMENT COMMITTEE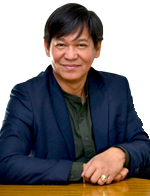 ARMANDO S. MACALINO
CHIEF OPERATING OFFICER
SHIRLEY M. CATIBOG
CHIEF FINANCE OFFICER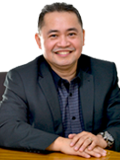 RONALDO V. MENDOZA,MD.
MEDICAL DIRECTOR
CUSTOMER CARE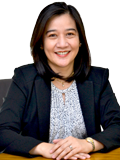 DAY L. CASTRO
FIRST VICE PRESIDENT
SALES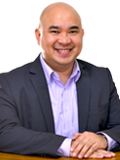 ELMER M. PALOMATA,MD.
ASSISTANT VICE PRESIDENT
PROVIDER RELATIONS &
CLAIMS ADMINISTRATION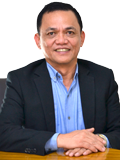 GREGORIO V. MAGBALON
MANAGER
BILLING & COLLECTION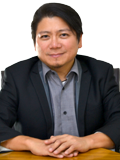 JEFFREY B. COPIACO
MANAGER
INFORMATION & COMMUNICATION TECHNOLOGY
ARMANDO V. DE JESUS, JR.
MANAGER
HUMAN RESOURCES & ADMINISTRATION
---