News and Events
---
Another Year Of HealthCare You Can Count On
By: Joy Camille G. Gomez (Marketing Communications Officer, Sales Training & Marketing Unit)

November 2014— ValuCare continues to expand its network of hospitals, clinics, specialists to ensure that healthcare services are accessible to the growing customer-base of ValuCare members nationwide. We continue to innovate—such as through the ValuCare Android application (keyword: ValuCare) and the Human Resources partner "ValuCare Account Manager (VCAM)"-- to keep up with the growing needs of our clients and make information available at their fingertips. We enrich our partnerships with our intermediaries to better relay to clients how ValuCare can protect them and their families.

ValuCare wishes all its intermediaries a fruitful year ahead as the chapter of 2014 comes to a close. Their hard work and good run in providing Filipinos HealthCare You Can Count On helped the company retain its stronghold in the HMO industry.

Jeremy Ann Lim Winpeco, Ester Corro, Teresita Capisen, Teresita Santos; Gotuaco Del Rosario Insurance Brokers, Inc.; Responsive Health and Insurance Brokers, Inc.; I-Solve Employees Benefits Consultants, Inc.; MIC Sales & Marketing, Sun Life Of Canada Philippine Employees' Multi Cooperative And Insurance Brokers, Inc. (SPEMCI); Blucare Marketing Services; Aepex Eb Consulting, Inc. and BDO Insurance Brokers, Inc. were all given recognition for contributing to the company's production in 2014.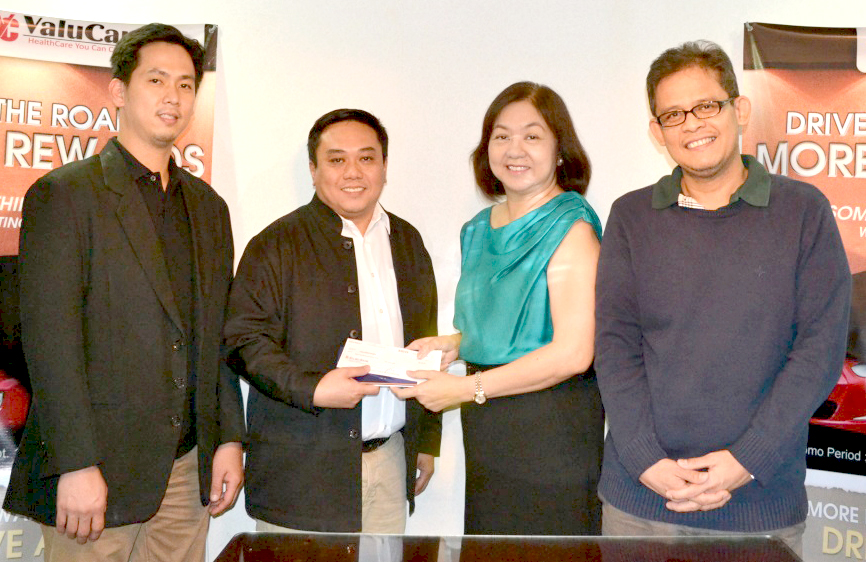 Responsive Health and Insurance Brokers Inc. with ValuCare's President Ms. Rosemarie Yu and SVP for Sales and Marketing Mr. Jonathan Gutierrez.
Cheers to the year that was! Cheers to reliable and compassionate healthcare, HealthCare You Can Count On, only from ValuCare.