News and Events
---
ValuCare Website UPGRADE!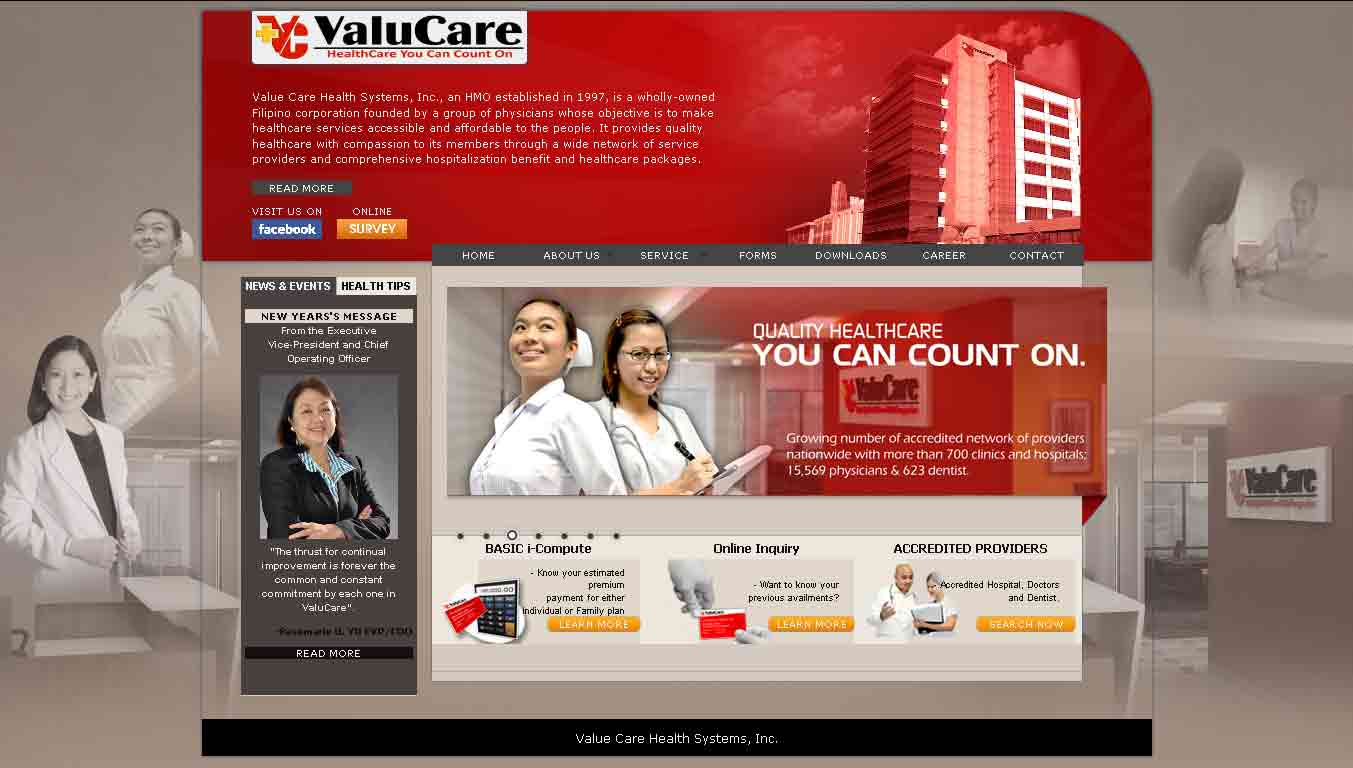 The best way to predict the future is to invent it –ValuCare's revamped website ensures trouble-free navigation coupled with new dynamic features. Utilizing the latest approach in website designing, ValuCare assures competitive and effective online service to members. These improvements aim to achieve better results and satisfied members. Basic i-Compute, Online Inquiry and Accredited Provider search panel are the new features that the ValuCare website offers.

Basic i-Compute is a web-based plan computation program that auto-matically calculates one-year estimated premium payment for either Individual or Family Program. Online Inquiry enables viewing of mem-ber details, health services, and previously availed services. Searching for the nearest ValuCare-affiliated doctors, hospitals, clinics and dentists is also possible through the Accredited Provider search panel. ValuCare website also provides archived pages on health tips, event updates and the Valulink newsletter that you can access anytime, anywhere. Further-more, all online forms such as request for quote, presentations, ID replacement, online employment application, etc., can be found in one page.

All of these innovations are proofs that we always find ways to deliver excellent service to our members. Please visit our website at www.valucare.com.ph. ValuCare will always be the HealthCare that You Can Count On. .